The Tyee | June 13, 2016, Written by Cherise Seucharan
On a grocery budget of about $30 per week, Doke eats simply. A normal day consists of two meals, taken alongside his daily medications. For breakfast, he has coffee alongside a bagel or cereal, sometimes with yogurt if finances are good. Dinner is mostly vegetables and "nibbleables" or canned soups his brother helps him buy on occasional trips to Costco.
Making food stretch for the entire month has taken a toll on his health.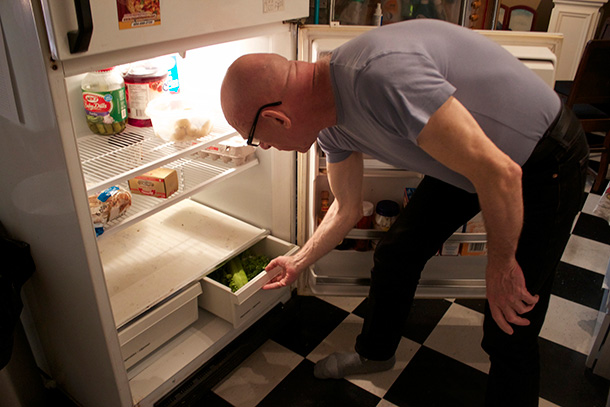 by