InsideToronto.com | October 29, 2014, Written by Tamara Shephard
Ten-year-old Thomas Bourke is excited to ride his bike and play on the sprawling 11 acres of greenspace when he moves with his mom into their new Burnhamthorpe and Mill roads area condo in late November.
But first, the family is seeking some angels.
The 1,300-square-foot condo needs extensive modifications to accommodate Thomas, who has cerebral palsy. He requires assistance in all mobility and daily living skills, and has difficulty speaking and processing information.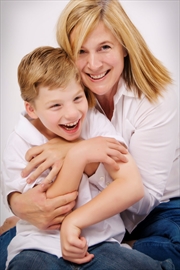 by